Have questions about your FLIP Filter System?
Check out our installation videos and user guides below.
Still have questions? Don't worry! We're here to assist you! Our products are distributed by Backscatter Underwater Video & Photo.
Contact one of our Sales Pros or email sales@backscatter.com.
COMPATIBILITY CHART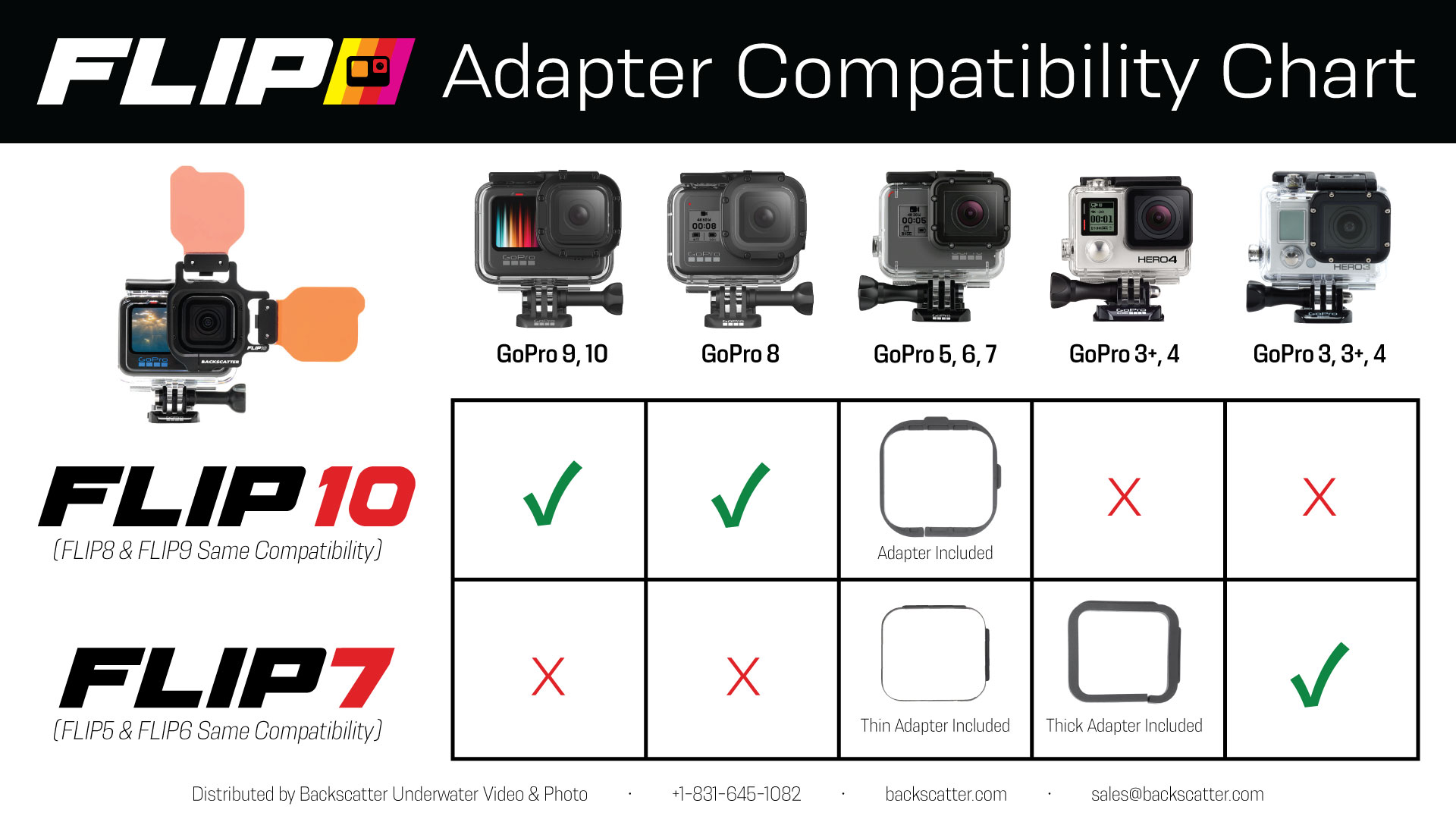 NEW FILTER DEPTH RECOMMENDATIONS FOR GOPRO 5, 6, 7, 8, 9, 10, 11
GoPro has significantly improved underwater color in shallow depths with the HERO 5, 6, 7, 8, 9, 10, and 11 cameras, but even these cameras need serious help at diving depths. The HERO 11 has the most improved color of all GoPro cameras in shallow water. Based on our in-water tests, we recommend switching FLIP filters at new depths per the chart below. We will update the printing on FLIP filters later to reflect these changes if GoPro stabilizes their color science.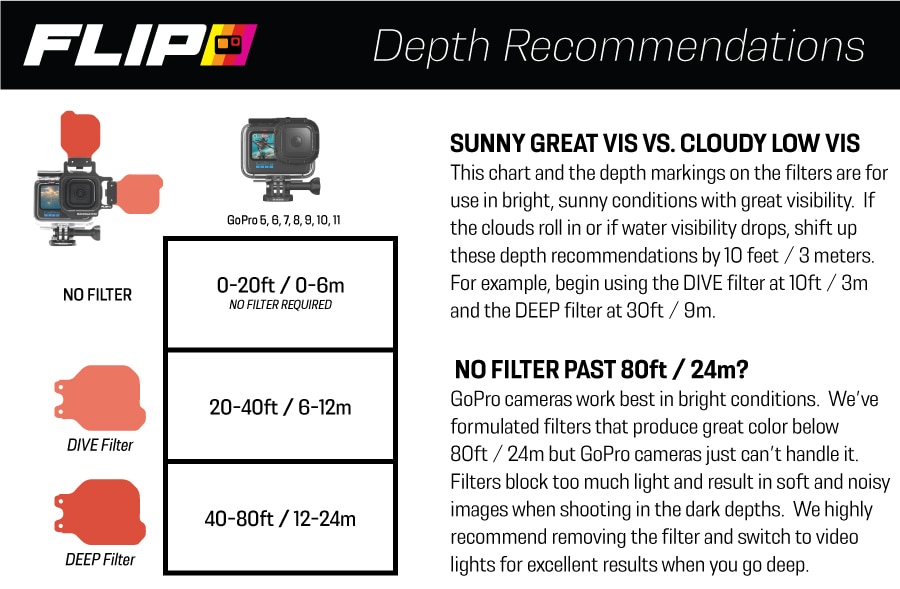 INSTALLATION VIDEOS
FLIP11, 10, 9, & 8 Filter Installation Video
FLIP11, 10, 9, & 8 Filter How To Video
GoPro Hero 11, 10, & 9 Best Underwater Settings | How To Use Custom Presets
FLIP7, 6, & 5 Filter Installation Video